Ever wondered how scary your home could be? Perhaps you want to know whether items like that living room lamp of yours simply needs a new battery or is giving off some unusual vibes. Well, you can now put the objects in your home to the ultimate spooky test! Find your tickets here or read on to learn more.
The Haunting at Home is a ghostly online experience that challenges you to conduct a series of six paranormal experiments in your own home… all taking place in the dark.  There's no need to grab your exterminator jumpsuit and ride in the Ectomobile (unless you really want to look the part) as all you need is a laptop, a stout heart and up to seven of your most fearless companions in your household. An audio guide will help lead the way as you try different techniques to find out what is lurking in the home you've more or less been confined to for the last few months. Plus, they'll also be a ghost host in case the experience goes awry and becomes more like The Conjuring than an episode of Most Haunted.
Recreate a spooky experience enough to make Halloween go boo all from the safety of your home by discovering phenomena that may already be present within and have managed to go unnoticed thus far. You'll try a range of experiment methods that have been safely used for decades (and even longer) in order conjure the paranormal from some surprisingly everyday items. The Haunting at Home will identify intriguing objects with a strong energy in your home and you can see what happens when you subject them to these tests. Perhaps it could be your fridge trying to tell you something (not just that it's empty and you need to go shopping) or even smaller items such as a pen or remote control. The only way to find out is by joining in withthis creepy online adventure!
Almost 70% of guests who have taken part in the Haunting at Home experience have reported having a paranormal encounter and you could be next! The question is will you be able to complete all the paranormal experiments? If it all gets too much and you're ready to give up the ghost then there is the Safety Hatch to help make a quick exit. What you may learn of your house during the spooky experience could make you rather uncomfortable and the Safety Hatch is there to close down all experiments and any unnerving activity. You won't be alone in having the living bejusus scared out of you as 13% of participants have had to open the Safety Hatch. That's some chilling stuff!
This ghoulish and phenomenal adventure will not only help discover your limits but also more about your home in the process. You may realise that even staying at home, we don't fully know the true powers of our humble abodes… So if you're feeling daring then gather your inner circle, turn the lights down low, and get ready for some spooky fun in the dark! I ain't afraid of no ghost!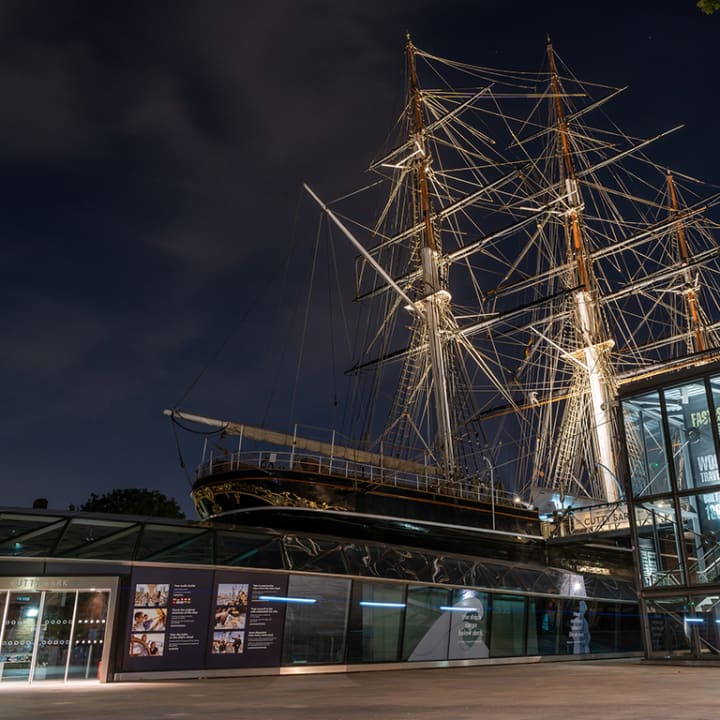 Greenwich Ghoulish Ghost Tour!
December 9, 2023 7:30 PM
From £8.00
---